Considering a basement remodel in Cumming, GA? It's no secret that a basement finishing or remodeling project is an expensive undertaking, especially when its done right.
That begs the question: How can you save money on your Cumming basement remodel without compromising the quality of the work done?
Check out our top 3 tips to save on your basement remodel while still receiving top-of-the-line service.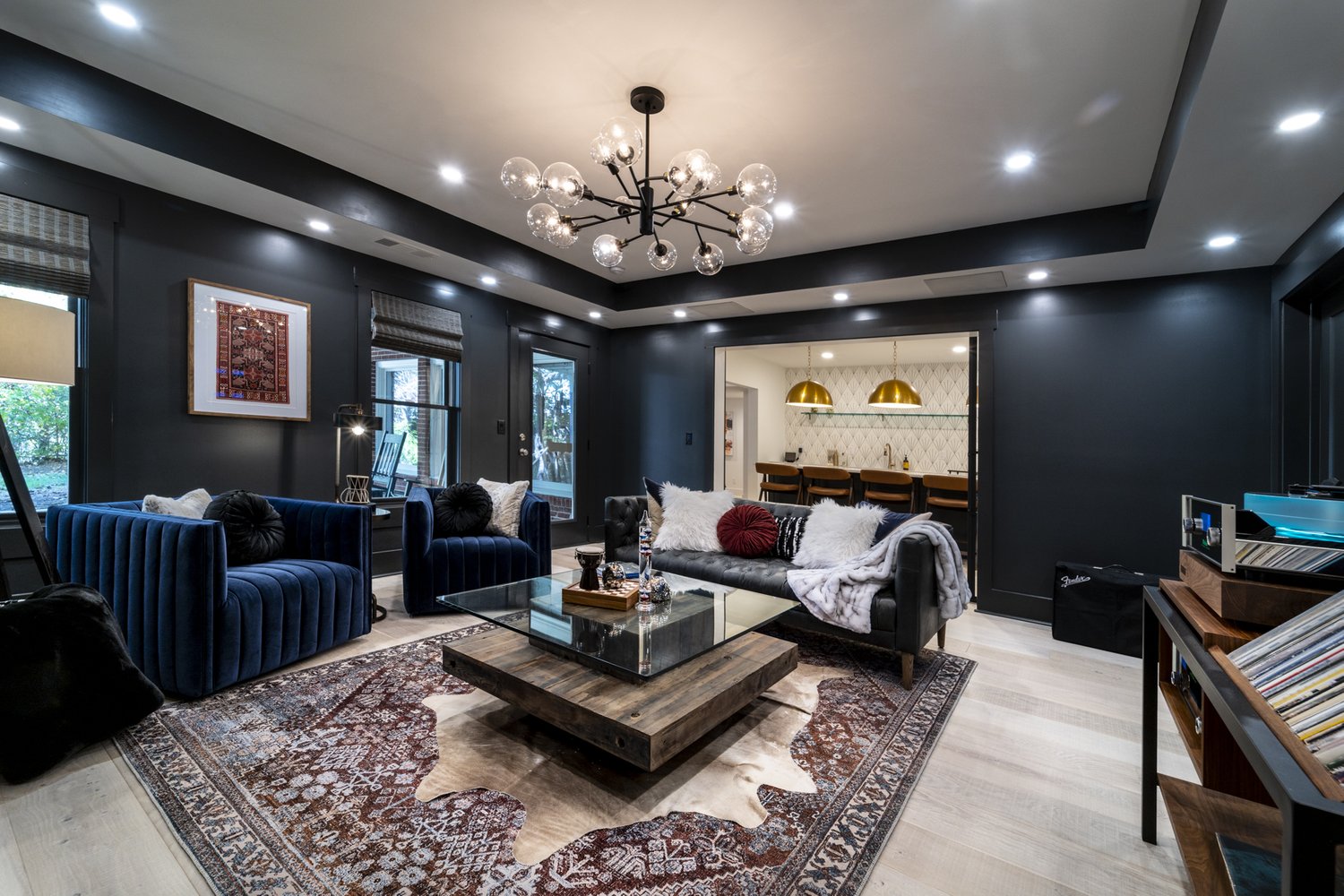 1. Can any of the line items in your estimate be done later?
If you are planning on installing a wet bar or kitchenette in your basement, consider if you can finish out the main space first and add the bar/kitchenette at a later date. This easily cuts 10k+ from your costs and allows you to take time to save for the bar once the main basement space is completed, but you'll still gain livable square footage in the meantime!
2. Make Substitutions
If pricier items like tile showers aren't make-or-break features for your basement remodel, consider substituting more affordable items like a ceramic  tub/shower combo, or opt for a half bath in a space that will primarily be used for entertainment.
3. Check Out Our Standard Packages
To help you save time and money on your remodel, we have updated our basement packages to include the costs of standard materials. What's more? Now, you can pick them out all in one place, our showroom right here in Cumming, GA! Standard inclusions are marked with green stickers, helping you to stay on budget while still selecting from a variety of styles.
Get access to our new packages here , or call 470-297-8008 to get a free estimate on your basement remodel in Cumming, GA.
We hope these tips help you save.
P.S. We now offer financing to help you pay on your terms.